Two weeks ago, my 3 months notice came to an end, I left LumApps after 5 years and a half. I was the first employee back then, but it was time for me to go see something else. I just signed a new contract with a new French startup as a full remote employee. Since remote jobs is still not the norm, I want to share how I organized my search to find one, since I really wanted to go full remote.
Just another project
First, a preface. I have two dream companies: Buffer and Doist. Their culture and product are awesome, and I applied to each one as soon as I gave my 3 months notice. Everything else in this post can be applied to my process with them too, except the "finding a job opportunity" and the "searching to know the company" parts.
In a previous post, I spoke about my Todoist organization to keep me productive. It was also the centerpiece of my job search. I like to focus on one personal project at a time, and for the last 2 months it was my job search. First, I created a recurring task, 3 times a week at 1 PM (in the middle of my lunch break), I had to go through a list of job boards focus on remote ones. Here they are, with a direct link to the engineering filter when available:
The last two also manage freelance contracts, and since I wanted to join a new company, they were less useful than the firsts.
For each one, the first time I went through the list for the last 2 months, and for each interesting offer I created a task with the website page (see the screenshot below from the Todoist Chrome Extension), managing a priority between p2 as "I WANT THIS JOB" to p4 "sounds really interesting technically but the product does not motivates me". Then, once I was done with the 2 months backlog, going through the sites every 2 days took me just a few minutes, and added in average 2 offers to my tasks.
Can't get no application
Then, 3 times a week I would take one of top priority task in my job project and apply to it. An application takes a long time. Everytime I searched long enough to get an idea about the culture of the company, its communication and most of the time its products. Sometimes, after doing all this research, I decided that the company was not that interesting, and push the priority to p4 if it was higher or completed the task if it was already a p4. And then retry on another high priority offer. Once I grasped the identity of the company, I started writing a customized cover letter. Of course some parts were kept from one to another, especially when I described some past experiences, but even that might need to focus more on certain aspect depending on the application. Sometimes I also personalized my resume, but since I applied mostly to some equivalent jobs, most of the time I did not need to.
For each application, as soon as I sent it, I would create a task 2 weeks later to check again if there was no response, except when the process was clearly stated on the site/blog of the company and said they answered in more than 2 weeks. Some application required more than just a resume & a cover letter. Sometimes a video of you talking, a technical test through Hacker Rank or something more custom, etc. I'll talk about what I think about this later in the post.
And each time I got an answer, I added a task for the next step, be it a video chat interview, a phone call, a technical tests. And again, right after the next steps, I would add a new task for the next one or a "follow up" task if I sent a message and waited a response. It might seem like a lot of process but not really. I kept myself from sending to much applications at the same time to not be overwhelmed, and the recurring tasks in Todoist really helped smooth everything a lot.
There is a lot of fish in the sea
Besides my active search, I also joined a remote slack (and more) community, Remotive. It's really an awesome community, with great advices on how to gear up for remote work, how to organize yourself, but also just a friendly community with discussions about everything and nothing. I also found some job openings on the #jobs channel that I did not see at all on the job boards.
I also joined Hired.com and Talent.io. Not really a success for me, I'm not sure why. My talent advocate from Talent.io told me that companies mostly search for junior engineers on the platform. I only had one meeting through both the sites, and it resulted in a contract proposition, but I was not interested by the technical environement nor the product, too bad.
I created an account on Angel.co, and surprisingly, I had more contacts in it than Hired.com or Talent.io. And it's through Angel.co that the company I'm joining found me, by themselves. I was also contacted on linkedin by a few people from Angel.co for some job openings or just some hackathlon. Finally, I also got a lot of contacts through linkedin, but mostly the usual noise with recruiters fishing almost randomly, like a lot asking me about my Java experience from 5 years ago.
And finally, don't forget your friends & relations. Jo helped me a lot, always giving me new companies to discover and apply to, and listening or reading about my adventures. Lucile, from Doist, took a lot of her time to help me make my cover letters better on the Remotive community. Old coworkers gave my contact to interesting recruiters that contacted them. This time I was found by the company, but last time it was through Jo that I found my job at LumApps. You're never alone.
The Good, The Bad and the Process
A lot of a remote companies have a long process to review the applications and make sure its a perfect fit. It was interesting to discover most of them. Shoutout to those who explain the process publicly like Auth0 or HotJar, but most of the times it's explained in the first mail or the first interview, that's nice too. Some process I did not like, others were so fun it was like a game for me. For example, I hate having to make a video of me. I think I'm not a bad speaker (at least the talks I gave and courses I teached were well received), I also like to discuss and thus I am kind of good at interviews. But I can't for the life of me look alive while I'm recording a video of me. In the other hand, the application form from close.io was quite fun to complete.
I have only one big complaint about my last two months. Sometimes, I went through a long process to finally be rejected. I did a lot of interviews, home projects, or anything else. But almost everytime, I was given no reason to why I was not kept by the company. Frankly, if someone take the time to make a 10 hours project for you, to show you they can code, they can conceive a small application, the least you can do is give a reason why you think this not a good fit. I was so pissed sometimes to receive just a "we will not continue the process with you" mail an nothing more after taking so much of my time for the application. I know companies receive a lot of applications, and I'm not saying to give a reason for every resume you reject, but at least for those applications where you asked a lot. Especially when the candidate ask to know why.
The exception to the rule was Doist. Allan, who managed my application, was nice enough to answer me and even re-evaluate my application. Coincidentally, the other company that took the time to give me a clear answer was the French startup Alan, as Charles, the CTO, replied to my mails giving me the reason why he chose not to work with me.
Remote is the future, at least for me
And that's all my process and my experience of it for the last two months. It was a fun ride, one that I wish to not have to do again anytime soon. I had 3 contracts offered to me, 2 really interesting. I was rejected because my public profile was not Python enough (enven though it's the language I know the most, just ahead of JavaScript), or because I screwed up an interview (the only interview I ever screwed up, and it was for a company that really interested me), or because of no reasons (at least I was never told). But now it's signed, I'm joining FairJungle to start the company. It's my first full remote job, my first node job, and my first react job. A lot of firsts! But I'm really pleased to join them, and with all the discussions we had, I'm sure it's going to be an awesome adventure.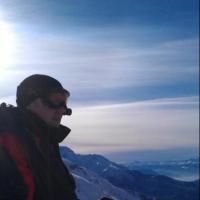 comments powered by

Disqus